FROM THE BOOK JACKET:
Four victims. Killer caught. Case closed . . . or is it?
Growing up in a London family with ties to organized crime, Detective Constable Cat Kinsella knows the criminal world better than most cops do. As a member of the citys Metropolitan Police, shes made efforts to distinguish herself from her relatives. But leading an upstanding life isnt always easy, and Cat has come close to crossing the line, a fact she keeps well hidden from her superiors.
Working their latest case, Cat and her partner Luigi Parnell discover a connection to a notorious criminal: serial killer Christopher Masters, who abducted and killed several women in 2012. Though the cops eventually apprehended him, his final victim, Holly Kemp, was never found and he never confessed to her murder, despite the solid eyewitness testimony against him. Now, six years later, the discovery of Hollys remains near Cambridge seems to be the definitive proof needed to close the case.
Still, a few key items of evidence dont quite line up. As Cat and Parnell look closer, they find discrepancies that raise troubling questions. But someone will do anything to keep past secrets hidden—and as they inch closer to the truth, they may be putting themselves in jeopardy . . .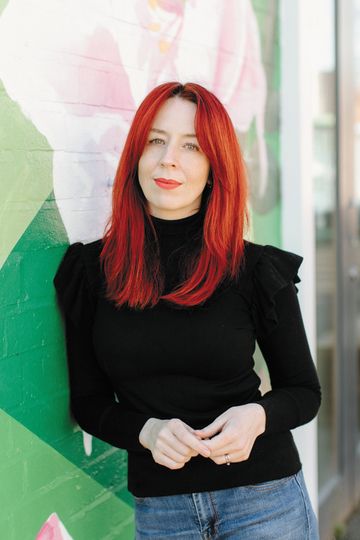 AUTHOR INFO:
Caz Frear grew up in Coventry, England, and spent her teenage years dreaming of moving to London and writing a novel. After fulfilling her first dream, it wasnt until she moved back to Coventry thirteen years later that the second finally came true. She has a degree in History & Politics, and when shes not agonizing over snappy dialogue or incisive prose, she can be found shouting at Arsenal football matches or holding court in the pub on topics she knows nothing about. She is the author of three Cat Kinsella novels:
Sweet Little Lies, Stone Cold Heart
, and
Shed No Tears
.